Presentation
The M.A.S.C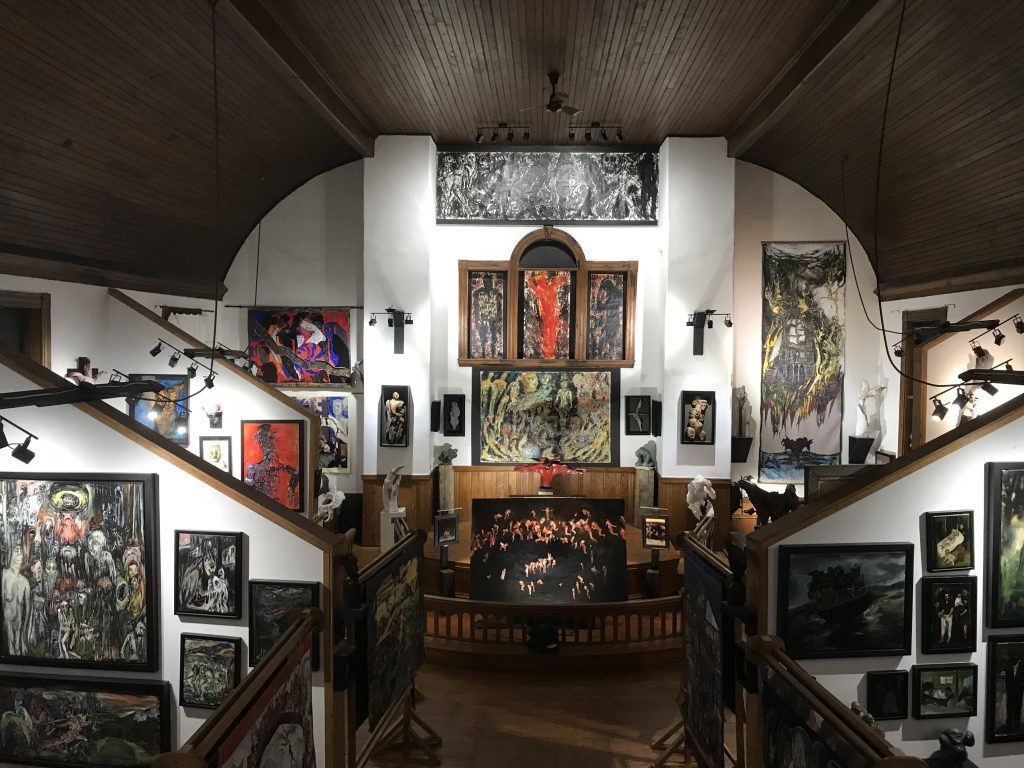 The Museum of Outsider Contemporary Art (MOCA) is housed in an old church in Mansonville, a village close to the American border in Quebec's Eastern Townships. This geographic location has symbolic value, as for me, contemporary art plays the role of an outsider when it makes a border its territory. This signifies that outsider artists do not live in a territory defined by the art market and art history, but that they carry within them the means to transform what separates and unites, creating their own space drawn from many cultural sources. Outsider artists explore their own borders, migrants in their inner world.
Outsider contemporary art already had its exponents such as Rebeyrolle, Dado, and Rustin. It is not to be confused with art brut (raw art) because, even though almost all the artists exhibited in the museum are self-taught and have experienced marginalization and suffering, their works are not spontaneous creations; they have all reflected on their work and developed it. With only museums and galleries as their school or university, these artists continue to train themselves, never being content with what they've already created.
I wanted to share my passion for this art. What better way to do so than to create a museum?
Patrick Cady